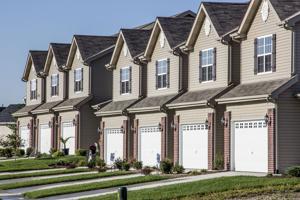 (The Center Square) – After nearly a monthlong delay due to a vendor platform issue, Illinois' Rental Payment Program will again be accepting applications from both Illinois landlords and tenants impacted by COVID-19.
Notwithstanding the pause in taking new applications, Illinois ranks fifth in the country this year in the distribution of federal funds earmarked to help residential landlords and tenants.
Last year, according to Illinois Housing Development Authority's Executive Director, Kristin Faust, the IHDA distributed over a half-billion dollars – 100% of the funds allocated to the state for rental assistance in 2020.
"The assistance isn't only for people who are behind on rent due to COVID-related lost work," Faust said. "Say you lost income due to a lack of childcare because your child's daycare had to close during the pandemic, and you had to stay home to take care of your child."
Faust recommends getting all application materials together early and applying as or soon after the portal opens on December 6 th . Due to the holidays, the window for new applications will remain open until Sunday, January 9th , 2022 – about one week longer than the usual four-week window.
On or after Dec. 6 , applicants should go to: www.illinoishousinghelp.org.
If renters need help now, prior to Dec. 6, the Illinois Department of Human Services is currently accepting applications for rental assistance. That website is www.illinoisrentalassistance.org.