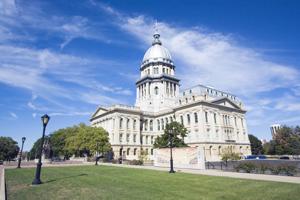 (The Center Square) – In an effort to provide incentives for energy efficiency projects in municipal and co-op electric territories, the Illinois EPA has established a new grant program.
Up to $2 million is available for nonprofits, municipal authorities and public housing authorities who are customers of Illinois municipal and co-op electric utilities to improve building performance in low-income communities.
Chad Kruse, manager of Illinois EPA's Office of Energy, said that the effort is an investment in Illinois' future.
"When we invest in energy efficiency, it reduces the energy demand that is felt by residents of Illinois," he said. "If we take away some of the demand placed on coal-fired power plants, we are making investments that are important for air quality reasons and for public health reasons."
Investor-owned utilities have programs with incentives for non-profit organizations and public housing authorities. This effort expands the opportunity to low-income housing providers who are customers of municipal utilities and co-ops.
Kruse said that the improvements will benefit low-income residents.
"The EPA wants residents of the properties to enjoy smaller energy bills and greater comfort in their homes," Kruse said.
At the program's official kickoff, Illinois Environmental Protection Agency Director John Kim said the goals are to "conserve energy, lower utility bills, increase resident comfort and improve building performance in environmental justice (EJ) and high energy-burden communities."
Kruse said grants will be prioritized in EJ designated areas. The IEPA defines "area of EJ concern" as a census block group with a low-income and/or minority population greater than twice the statewide average, the IEPA website says.
"We are grading grant applications based on an energy savings per dollar invested basis. The greater the energy savings for every dollar invested, the higher the chance is that a grant will be made." Kruse said.
Kruse expects approved projects to include heating and cooling equipment retrofits, window replacement and lighting improvements. The grants will range from $25,000 to $500,000. There is a match requirement.
"The Illinois EPA has been looking at how we can better advance energy efficiency in hard to reach demographics," Kruse said.
The grant program is an effort to meet that goal, he noted.
Funding for the program comes from the State of Illinois Energy Efficiency Trust Fund, a state fund that is being used for the first time. The fund was established to benefit residential energy customers by reducing energy demand.