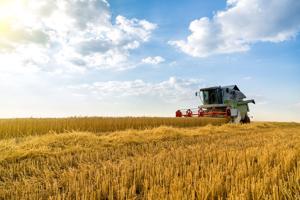 (The Center Square) – Farming can be a tough way to make a living – with 12-hour work days, a certain measure of loneliness and plenty of stress. Farming is physically demanding and dangerous. Success depends on factors that are out of the farmers' control – like the weather, insects and diseases, and crop prices. Anxiety and depression are common. When the Centers for Disease Control ranked professions for risk of suicide, farming came in fourth.
Dr. Courtney Cuthbertson of the North Central Farm and Ranch Stress Assistance Center at the University of Illinois Extension said that a lot of farm families are struggling.
"It is tough to be in farming. There are so many different factors that can change on a monthly, weekly, daily – even within a day – kind of basis," she said.
Farm families need to know that there is a lot of help out there if they need it, she urged.
"Spread the message that it is OK to ask for help when you are having a hard time," she said. "It is OK to feel better."
For people who want to help farm families, a great first step is checking in with your neighbors to see how they are doing, Cuthbertson said.
"Really listen when they answer and focus on how they sound. It is an opportunity to make a connection," Cuthbertson said.
When people ask Cuthbertson what they can do, she recommends seeking out training to understand what farm stress is and how to reach out.
"A mental health first aid class can teach you a lot. There are other courses like 'Question, Persuade, Refer' (QPR) which are specific to agriculture," she said.
The Illinois Department of Agriculture has expanded mental health services for farm families in all Illinois counties. In September, Illinois Department of Agriculture Director Jerry Costello II announced several statewide mental health initiatives for farm families that will be funded by a federal grant award of $500,000.
Cuthbertson said some of the money will be used for mental health vouchers that farmers can use to get mental health services at no charge. For farmers who do not have time to go to in-person appointments, there are online counseling services and Zoom tele-medicine options that make getting help easy and private, she said.
Whether a farmer needs help with anxiety and stress or addiction or financial or legal advice, Cuthbertson said there are resources on many different websites including the American Farm Bureau Federation, the National Farmers Union and Farm Credit Illinois. The North Central Farm and Ranch Stress Assistance Center is part of the University of Illinois Agricultural Extension. Any local extension office is a good place to start for farmers who are having a hard time, Cuthbertson said.
"We say 'there are no wrong doors.' Make that first call and people will point you toward help," she said.
Cuthbertson recommends two confidential telephone helplines that are staffed 24 hours a day where farm families can call. One is the Iowa Concern helpline 1-800 447-1985 that serves farmers in Illinois and in 11 other states.
The Illinois Farm Family Resource Initiative Helpline has been expanded this year to cover all Illinois counties. The number is 1-833-FarmSOS or 1-833-327-6767.