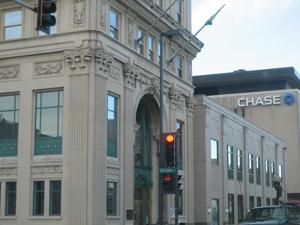 (The Center Square) – Police officers in Illinois' fifth-largest city are now equipped with body cameras.
City officials in Rockford have held three public meetings in recent weeks to explain the technology and how the videos can be used. Cameras were up and running as of Oct. 25.
"Body cameras are not a panacea," Rockford Mayor Tom McNamara said. "It's not going to be the cure-all. It's just one more tool in our toolbox to build trust, to build accountability and to let citizens know that we want the facts and nothing but the facts."
The department has purchased more than 300 body cameras and has trained all officers on the technology. He says the move was a natural progression after outfitting all department squad cars with dash cams two years ago.
"One-on-one person-to-person interaction, the body camera would catch," McNamara said. "If our officers are chasing someone on foot, those body cameras would be able to catch it when really the dash camera would only catch the portions of the chase that are right directly in front of the vehicle."
McNamara believes city residents and the police department largely have enjoyed a good relationship over the years, but the camera technology can help defuse any potential future conflicts.
"This will help build trust in our community," McNamara said. "and make sure that we're holding officers and citizens accountable. This will get us away from a lot of debates about he said/she said, about what may have transpired or not transpired."
Costs to operate the system are estimated to run into the millions of dollars to cover the first few years of the rollout. The high costs apparently don't come from the cameras themselves.
"The actual high cost comes with the storage of the information from the body cameras," McNamara said. "It also comes from the personnel that we now need to hire to monitor the body cameras. Every half hour that someone wants to FOIA information, it's going to take our team about an hour to review that film footage. Obviously, you don't want certain pieces of private information being leaked out."
As part of a recent criminal justice reform law, every police officer in the state will be required to wear a body camera by 2025.
McNamara says the Rockford city council, the police chief, and the police union are on board with the effort.
"Prior to the state passing the bill that required all communities to have body cameras, we had already passed that through city council," McNamara said. "Our department is eager to get these out there. They're eager to be a progressive department on the side of accountability and trust-building."