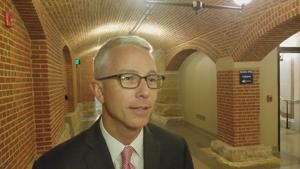 (The Center Square) – As local governments start spending federal tax dollars meant for COVID-19 relief, more than $1.6 million was left on the table.
The money was approved by Congress this spring. Shortly after, the Biden administration sent the first tranche of funds directly to large cities, 45 of which share in $2.7 billion over two years.
More than 1,250 cities across the state shared $742 million, but that money was managed by the Pritzker administration. The deadline to claim that money was the end of September.
Analysis of the state data shows 18 municipalities didn't claim a combined $333,000. While claiming some funds, 43 local governments left $1.35 million on the table.
Illinois Municipal League Executive Director Brad Cole said there were a variety of reasons 61 local governments either didn't claim the money or didn't take their entire allotment.
"They chose either to not apply or felt like it would be too burdensome to apply for their funds," Cole said. "There was also some confusion about what the money could be used for and some thought they really didn't have any expenses."
The ARPA dollars can be used for a variety of things from sewer maintenance to broadband and even local economic development. They can also be used to pay for previous COVID-19 expenses. Cities across the state are already spending resources and budgeting future spending from those funds.
The unclaimed ARPA dollars for local governments in Illinois totaling nearly $1.7 million won't be returned to the federal treasury.
"The funds that were not claimed by communities, most of which were very small, will be reallocated by the state to the communities that did submit and do have costs that can be recovered," Cole said.
The Pritzker administration will now determine which municipalities get the remaining funds.