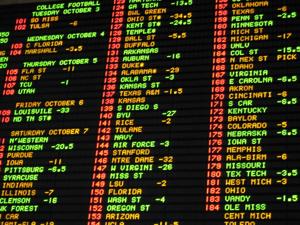 (The Center Square) – Illinois sports betting had its worst month in nearly a year in July.
The state's total handle of $369 million dollars was down more than 22.5% from June's $476.5 million. It is the fourth straight month of sports handle decline, in line with the rest of the country. The total U.S. sports handle for July was down 23.9% from June.
Ron Fritz, analyst for the Gambling.com Group network, which includes IllinoisBet.com, said with the Chicago White Sox going to the playoffs and the NFL starting up, the numbers will rebound in the coming months.
"It will be interesting to see numbers from baseball combined with the NFL," Fritz said. "That is why I think August and September could threaten the record of $632 million in March."
In June, despite a drop in sports betting handle, the state saw revenue and taxes increase. It was a different story for July. Sports betting revenue was $37.6 million, nearly a 21% drop from June.
State taxes collected were also down. July sports betting taxes amounted to $6.1 million, a 20.9% decline from June's $7.7 million, making it a dicey proposition in relying on stable tax revenues.
As for the betting websites, FanDuel was the top earner for the month, bring in just over $15.5 million in revenue. DraftKings was second with just over $9.5 million.
Despite the recent downward trend in Illinois sports betting, Fritz is not surprised the state has been one of the leaders in the country in the industry.
"I am not surprised at all," Fritz said. "Even with in-person registration that Gov. [J.B.] Pritzker reinstated after COVID, mobile numbers have not been affected greatly by that."