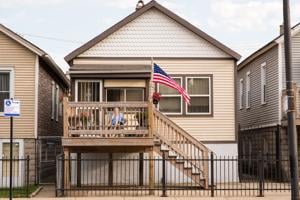 (The Center Square) – WalletHub has released a report on the best and worst states for retirement and Illinois ranked near the bottom.
The report was based on three metrics: Cost of living, quality of life and health care.
The state of Illinois ranked 41st overall and 40th in affordability, 27th in quality of life, and 21st in health care.
Jill Gonzalez of WalletHub said a reason that Illinois does not have a lot of retirees is due to the fact that many people start their careers in Illinois rather than end them there.
"Illinois and Chicago are places people go to find work and start a new job," Gonzalez said. "It is not necessarily a place people go to retire."
Another factor is the high cost of living in the state of Illinois due to the high taxes imposed on its citizens, Gonzalez said.
"The reality is that Illinois is such a high taxed state, especially for being in the midwest," Gonzalez said. "Chicago is one of the most expensive cities in the world."
Illinois ranked low in comparison to other states in the midwest, such as Minnesota, which ranked No, 9. Gonzalez said that this is due to the number of activities for retirees.
"Minnesota saw a high ranking because of the amount of activities retirees have available for them," Gonzalez said. "Things like golfing and the ability to get around easier helps Minnesota in this report."
Illinois finished the rankings 41st out of 50 states.