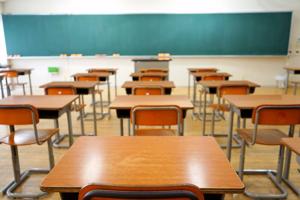 (The Center Square) – Gov. J.B. Pritzker has approved new legislation that will provide Illinois schools with expanded dental services.
The new law will provide dental services for students during the school day including teeth cleaning, cavity fillings, and other dental needs at no extra cost to taxpayers. The dental services will be provided at the school by local dental professionals.
Dave Marsh, who is director of governmental relations for the Illinois Dental Society, says that this new legislation will be completely covered by Medicaid and Illinoisans who use this program will not have to pay anything out of pocket.
"It is all covered by the Medicaid program, so the appropriation for the Medicaid is what pays for this program completely," Marsh said.
The dental program has already been available in some school districts across the state, Dave Marsh said this new legislation will help fix the issues that this program has previously faced.
"It is an existing program just without any regulatory or statutory authority," Marsh said. "So we fixed those problems by putting this legislation out there."
The Chicago public school system has been using the dental program for the past couple of years and has been having great success using the program.
Aixa Arredondo, the pre-K lead ambassador for the Stagg School of Excellence said that this new legislation is extremely helpful to citizens in low-income areas.
"I work in a very low-income area so a lot of the residents do not have dental insurance," Arredondo said. "These parents are not able to afford the dental care that their children need, this legislation helps fixes that problem."
The dental program is not a mandate and students need to have a parent's signature to be involved in the program. This gives parents the ability to seek dental care somewhere else if they can do so.
According to the Center for Disease Control website, 34% of children from deprived areas and more than two times as likely to have dental decay compared to 14 percent in less deprived areas.
Arredondo said that this legislation will help students from these areas get the dental help they need but also instills good dental hygiene routines.
"Their teeth are being cleaned and they are learning how to properly brush their teeth," Arredondo said. "They are also sent home with clean toothbrushes and toothpaste and even floss."
The new law will go into effect across the state starting Jan. 1, 2022, after being approved and signed by Gov. J.B. Pritzker.