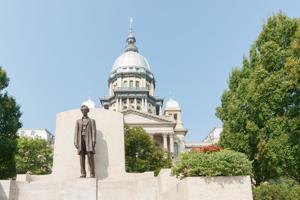 (The Center Square) – A report shows Illinois' budget will be receiving a larger boost than most states from American Rescue Plan Act (ARPA) funds.
State governments are beginning to receive the first allocations from $193.5 billion in ARPA funds, which they can use for a wide range of uses as they deal with the fallout from the COVID-19 pandemic.
According to a report by Pew Charitable Trusts, Illinois is set to receive more than $8 billion, which amounts to 10.5% percent of its total spending in 2020.
"We are not looking at funding per capita," said Mike Maciag, officer with Pew Charitable Trusts. "What this is really attempting to answer is where will these federal dollars stretch the furthest for states and their budgets."
ARPA's allocation methodology favors states with economies that lagged in the recovery late last year, with the majority of dollars based on each state's share of the nation's unemployed workers from October through December. Illinois' unemployment rate was 7.5% last December, which was higher than the national average.
In addition, the program allocates each state a separate $500 million, which will have a significant impact in those with fewer people and less annual spending.
The report said for 37 states, ARPA aid is equivalent to between 5% and 10% of total spending last fiscal year, including capital expenditures and spending from federal funds and bonds. Wisconsin and Oregon will receive the smallest amount relative to their budgets, each about 5% of last year expenditures.
States at the top of the range include Wyoming (22.7%), South Dakota (20.1%), Nevada (17.2%) and Vermont (17%).
Illinois has until the end of 2024 to obligate the funds with guidance from the U.S. Treasury Department expected this summer. In addition to those funds, ARPA is providing states with separate funding for targeted uses, such as safely reopening schools and vaccine distribution.