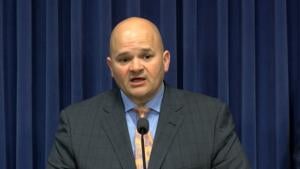 (The Center Square) – A new Illinois law that allows for plaintiffs to collect pretrial interest on money awarded in some civil suits is causing concern among manufacturers and health care providers.
Governor J.B. Pritzker signed SB72 into law last week after vetoing a previous version in March. Pritzker said he did not support a previous version of the bill because its rate of 9% interest was significantly higher than other states. The new version puts the rate at 6%.
Prejudgment interest would not apply to state and local governments, school districts, community colleges and other government entities or consumer debt, nor would it apply to settlements.
The bill was opposed by a number of business, hospital and insurance groups, including the Illinois Chamber of Commerce, the Illinois Defense Counsel, and the Illinois Manufacturers Association.
"The prejudgment interest legislation is a panacea and a windfall for trial lawyers," said President and CEO of the IMA Mark Denzler. "This is going to substantially increase costs for manufacturers, doctors and hospitals."
The law is designed to deter companies who are sued from stalling or delaying cases that would be successful at trial, according to Larry Rogers Jr., President of the Illinois Trial Lawyers Association, a major force behind the legislation.
"Forty-six states in the United States have some form of prejudgment interest, so we thought it was important that Illinois similarly had a bill that would incentivize the resolution of meritorious cases," said Rogers.
Denzler said comparing Illinois with other states is a false narrative because states like Indiana and Wisconsin have hard caps on damages.
"They have maximum payouts of like $500,000 or $1 million, Illinois has no caps whatsoever, so it is really a false comparison to say that 46 other states have it."
State Sen. Jason Barickman, R-Bloomington, said he is concerned the measure could incentivize personal injury victims to decline settlement offers, and instead prolong cases due to the interest on the amount.
"Isn't there a shift in incentives to the plaintiffs to reject those settlement offers, unless there's something done here to de-incentivize the plaintiff from simply proceeding with litigation, letting the interest accrue, and then obtaining a judgment that is in line with the settlement offer that may have been made years previous?" said Barickman during floor debate on the measure.
The law goes into effect on July 1, 2021.