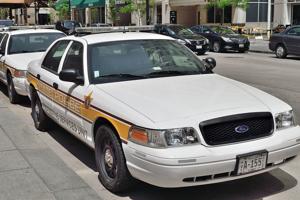 (The Center Square) – A personal finance and insurance website is predicting that Sunday during the Memorial Day weekend could be a deadly day on Illinois roadways.
MoneyGeek is forecasting Sunday to be the second most dangerous day for DUI deaths in Illinois behind only the Sunday before Labor Day.
"The holiday itself drives up the average by 54%," said Doug Milnes, CFA with MoneyGeek. "I think it's a time when we know culturally we all get together and celebrate with friends."
MoneyGeek is forecasting 186 DUI-related deaths nationally during this weekend. Saturday's forecast is the 3rd highest day for the year only behind July 4th and New Year's.
Summer will account for 29% of drunk driving-related fatalities, making it the deadliest season of the year. Spring is second, followed by autumn and winter.
Illinois State Police and law enforcement agencies across the state are joining the national "Border to Border" campaign by increasing seat belt patrols and enforcement zones through Memorial Day.
Organized by the National Highway Traffic Safety Administration as part of the "Click It or Ticket" campaign, the program brings together the power of 10,000 agencies across the country to increase seat belt use and discourage impaired driving.
There were 293 drunken driving-related deaths in Illinois in 2019, which is the latest year of data available from the NHTSA. Milnes said over 5 years of data they analyzed, 31% of fatal accidents in Illinois were drunken driving-related.
"Have a designated driver, and if you don't have a designated driver, at least have a plan to return home," Milnes said. "Whether you are calling a ride-share or you got a family member who can help get you home, know what that looks like."