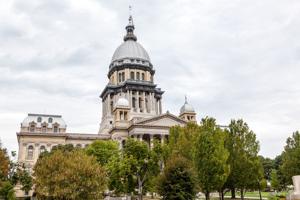 (The Center Square) – Illinois Democrats released draft maps Friday evening. Republicans say the data used isn't accurate and Democrats continue the playbook of former longtime House Speaker Michael Madigan.
Following the decennial Census, states are to redraw their political boundaries. This year's Census data is delayed because of the pandemic. Democrats have said they are aiming for a June 30 deadline to pass maps through the legislature for the governor to approve.
Maps can be found at ilsenateredistricting.com and ilhousedems.com/redistricting.
"This is a fair map that reflects the great diversity of our state and ensures every person receives equal representation in the General Assembly," said Sen. Omar Aquino, D-Chicago.
Republicans were critical of the Friday evening release.
"Tonight's drop of partisan maps is yet another attempt to mislead voters in an effort to block fair elections," said State Rep. Tim Butler, R-Springfield. "After so many promises made by Democrats to have an open and transparent process involving the public. We continue our call upon Governor [J.B.] Pritzker to live up to his pledge to the people of Illinois and veto a map that was drawn by politicians like what we see here today."
Pritzker says he will veto an unfair map after previously saying on the campaign trail he would veto partisan drawn maps.
In a news release Friday night, Democrats said they used American Community Survey's 5-year estimate for 2019, "in addition to robust public input." They acknowledge "The ACS estimate varies by just 0.3 percent from the state's official population count released by the U.S. Census Bureau in April."
Before the maps were released Friday, state Sen. Chapin Rose, R-Mahomet, said without complete data from the U.S. Census, the maps are going to be bogus.
"We spent billions of dollars counting every nose in this state and they're not even going to wait around for the Census to come out," Rose said. "They're going to use some [American Community Survey] that doesn't even count 1% of the United States in any given year."
Earlier in the week, Assistant House Majority Leader Elizabeth Hernandez, D-Chicago, said she didn't worry about a possible lawsuit, she expects a potential lawsuit from drafting maps based on inaccurate data.
"If there are any legalities, it should be expected," Hernandez said. "I'm not going to anticipate that 'no we're not going to have any,' so it's better to just expect it."
"The Democrats did not listen to the dozens of advocacy groups who have demanded transparency, accurate data, and an open process that takes politicians out of the map-making," said State Rep. Avery Bourne, R-Morrisonville.
A joint news release by statehouse Democrats said they used the ACS data and "robust public input" to prevent the redistricting process "from being turned over to a committee of partisan, political appointees."
If maps are not approved by the General Assembly, the constitution has a process to have a commission draw the lines with a deadline of Oct. 5. The timing of the maps will be important for the March 2022 primary.
"This should not be a partisan process," Bourne said. "We have long advocated for an independent commission, but the Democrats have turned their back on that idea."
There will be four hearings on the proposed maps next week with opportunity for in-person and virtual testimony. Details can be found at ILGA.gov.