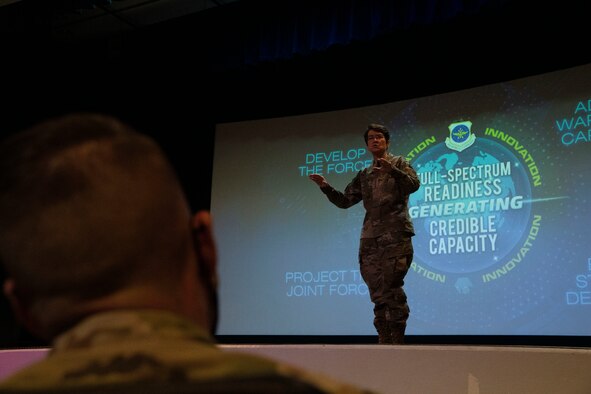 By Airman 1st Class Mark Sulaica

/ Published April 14, 2021
SCOTT AIR FORCE BASE, Ill. — Last week the "showcase wing" was visited by U.S. Air Force Gen. Jacqueline Van Ovost, Air Mobility Command commander, Chief Master Sgt. Brian Kruzelnick, AMC command chief, and their spouses. The group toured the 375th Air Mobility Wing at Scott Air Force Base, Illinois, April 8-9, 2021, where they were given a glimpse at the wing's unrivaled mobility operations capabilities and the Airmen who deliver rapid global mobility.