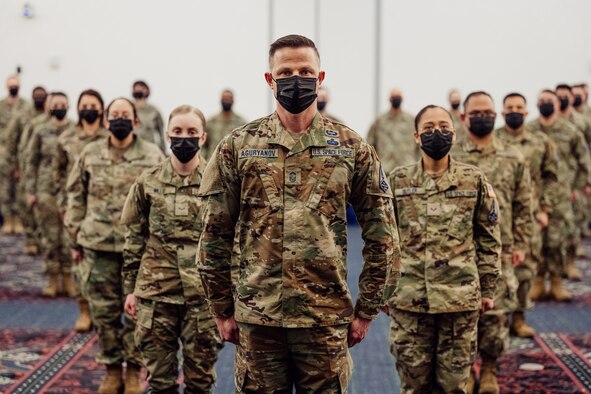 By Tech. Sgt. Jordan Castelan

/ Published February 18, 2021
Scott Air Force Base, Ill. — On Friday, Feb. 12, 2021, Scott Air Force Base held its first ever mass U.S. Space Force induction ceremony, swearing in 19 Airmen as our nation's newest Guardians.
In December of 2019, the U.S. Space Force became the first newly created branch of service since our Air Force arose from the Army Air Corps in 1947. With a motto of Semper Supra, or 'always above', the Space Force Will prepare, organize, train and equip its newest members to successfully protect U.S. and allies interests in space.